May 1, 2018 03:41 PM Central
Dave and Terry Martineau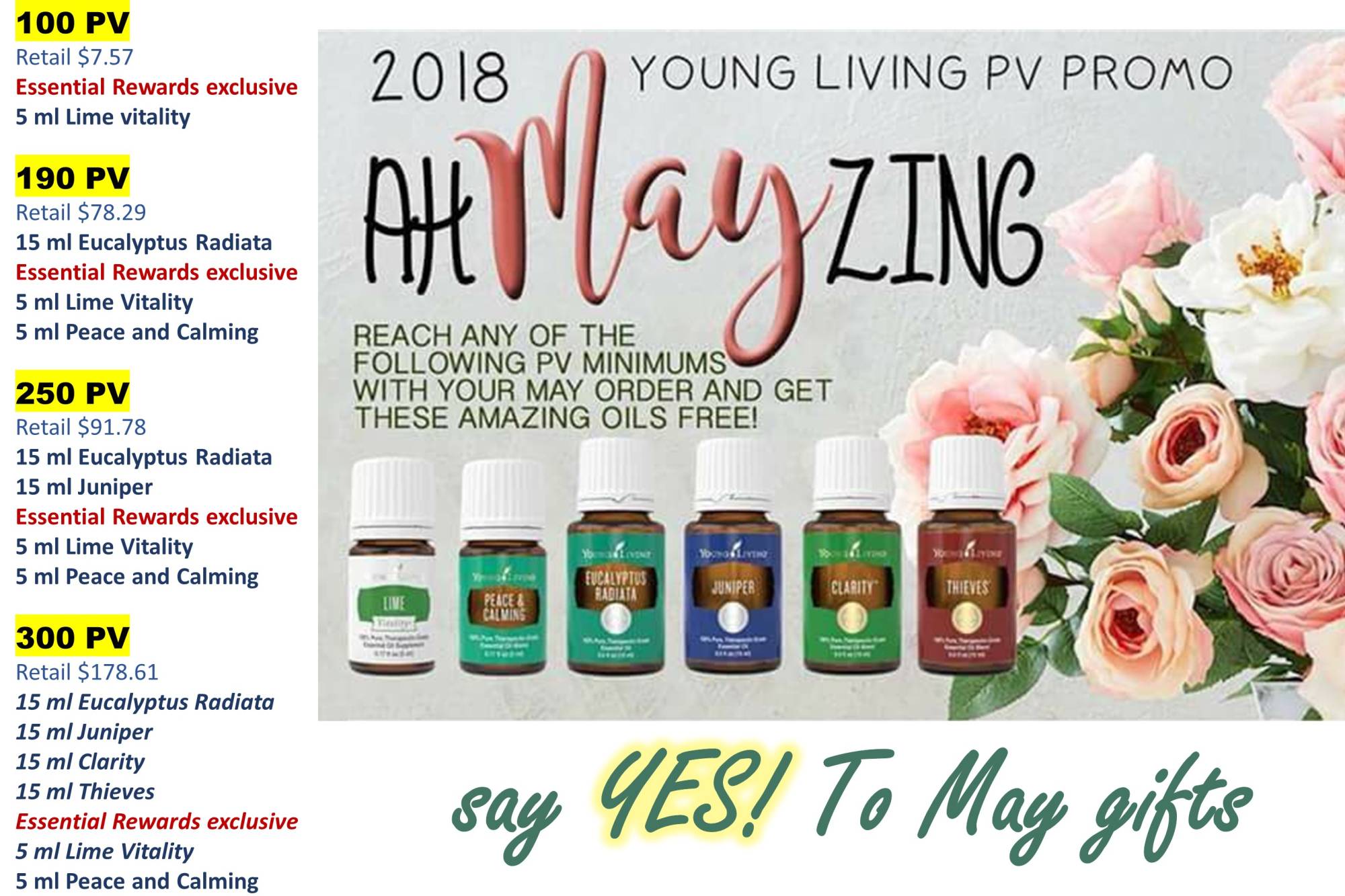 Spend 300 PV and get a Retail Value: $224.33 for free… Amazing!!
15-ml Clarity™: Put a drop of Clarity behind your ears during a meeting or when you are wanting to zero in and get it done! I use it a lot on a day with a long 'to do' list, and don't know which to do first. It helps me keep me on target and focused on tasks. The fresh, herbaceous aroma is an invitation for direction and insight.
15-ml Thieves®: Refresh your home with the spicy, sweet aroma of this signature blend. Made with essential oils such as Clove, Lemon, Cinnamon Bark, Eucalyptus radiata, and Rosemary. This oil is great for not sharing with others. It comes in Vitality and regular, so you can use it internally as well as topically. We use this oil for everything, from a scratchy throat, to cleaning, laundry, removes the bad chemicals off my fruit, the list goes on! You can never have enough thieves! Your immune system amp up😊
15-ml Juniper: Earthy, woodsy, and slightly sweet, Juniper is a great essential oil to create an environment to ground your thoughts. Use a few drops on your wrists and take on whatever life throws your way. The first time we smelled Juniper was at the Young Living Silver retreat as they were distilling it. Just opening the bottle takes me right back to the moment we stepped on the farm. It is frequently diffused in our home. YOU will love this oil!!
15-ml Eucalyptus Radiata: Going outside? Don't forget your new favorite outdoor companion! Eucalyptus Radiata is an amazing oil for breathing easy. Try a few drops in the shower and ahhhhh……. Will come.
Now these next to oils you can only grab if you are on Essential Rewards. Essential Rewards is our auto ship monthly box where you earn free points & products on qualifying orders and get to choose your items each month! What a great way to get cheaper shipping, and a % back each month, and extra gifts! It is much like frequent flyer miles!
Bonus Essential Rewards exclusive: 5-ml Peace & Calming®: Loved by children and parents, the sweet, comforting scent of Peace & Calming is all you need when the day gets away from you. One whiff of this oil and you are sure you never want to be without it. There will be days you will want to climb right inside this bottle. It works faster than words for a toddler and people older too!
Bonus Essential Rewards exclusive: 5-ml Lime Vitality™: This oil is amazing in your water as well as recipes that you would include lime. One drop goes a long way! How about adding it in your next guacamole recipe and giving it a whirl!
Don't forget to join the Essential Rewards auto shipment to start earning points and products to get the most bang for your buck! Who else rewards you for buying wellness, makeup, laundry detergent, household cleaner, skin care, baby care…. I can't think of anyone! This month, you spend 300 pv and Young Living will be handing you $162.50 in oils back. WOW!!!